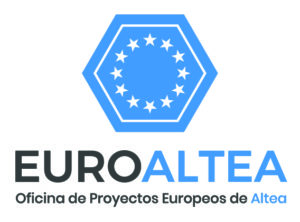 The European Projects Office of the Municipality of Altea, was born on 20 April 2017 with the aim of bringing Europe a little closer to Altea.
In EuroAltea, we aim to develop a municipal and innovative space that promotes talent, opportunities and quality of life in Altea. Therefore, we support municipal areas, Altea companies, young people and citizens of the municipality, in order to help, guide and advise in attracting European funding.
The aim is to stimulate and motivate the participation of Altea (at institutional, business, citizen, etc.) in the various activities funded by the European Union.
The Municipality of Altea makes a firm commitment to the European Projects Office, as a dynamic element that facilitates knowledge and participation in European projects.