TRAINING COURSE | 4-12 September 2018 in Uzana, Bulgaria
The project aims at developing the organizational and management capacity of partner organizations, which deal with and deploy social enterprises/youth centers. The focus, on one hand, aims at increasing the organizational capacity to create, develop and successfully manage and promote social entrepreneurship, and on the other hand to set up trained youth workers to work with marginalized and socially excluded young people. The main needs which the current project addresses are concentrated at increasing youth employment and social inclusion. Through this project the participants and the participating organizations will gain skills that could be implemented to specific business and entrepreneurial tools to solve social problems.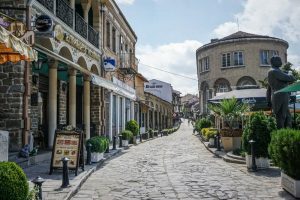 The program methods follow the model "Learning through experience" – debates, simulations, energizers; ice-breakers, communication games, acquainting and sharing activities; group debates; coaching sessions, creativity; reflection and self-analysis, open space and others.